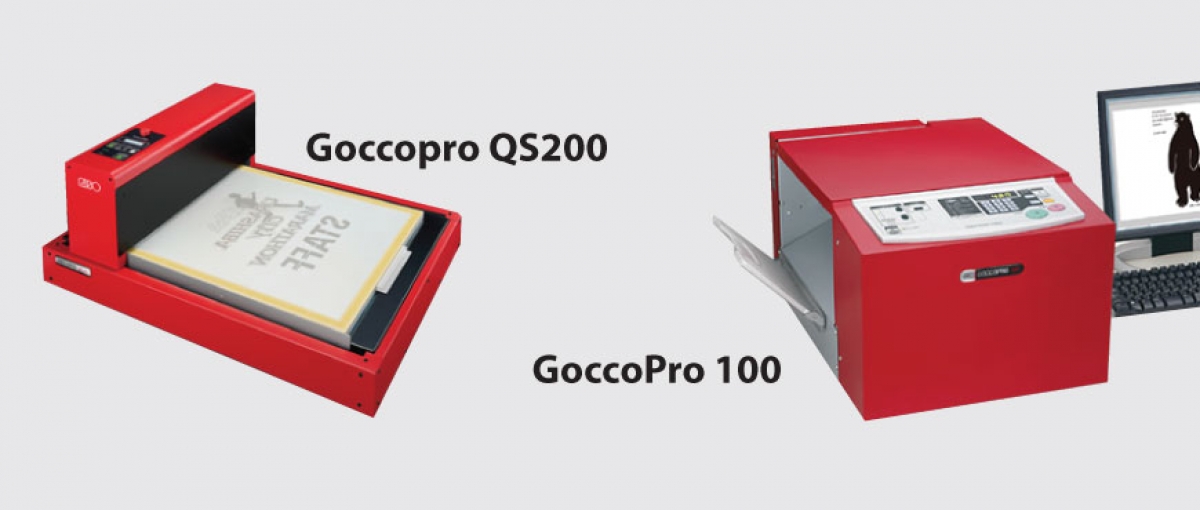 Screen Printing
Digital Screen Makers
GoccoPro 100
Digital Screen Maker For Easy T Shirt / T-Shirt Screen Printing
GoccoPro 100 makes the screen printing process simplified. Goccopro digital screen maker works directly from computer to screen which helps even non skilled workers can make the screen easily. Minimum work space required as the machine is compact in size . GoccoPro machines are Eco-friendly as there is No Chemicals, Emulsions, Water or Film Positives involved in the screen making process.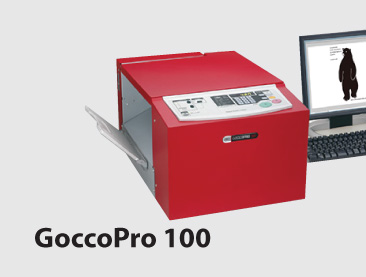 GoccoPro 200
Digital Screen Maker For T Shirt / T-Shirt Screen Printing - 42cm X 62cm Image Size
Goccopro QS200 digital silk screen maker is suitable for a broad range of commercial screen printing like T shirt printing. Goccopro QS200 is capable to produce image size up to A2 wide (16X24") at a resolution of 600dpi. Accurate registration enables QS-200 for multicolor printing.
Download PDF file ( English )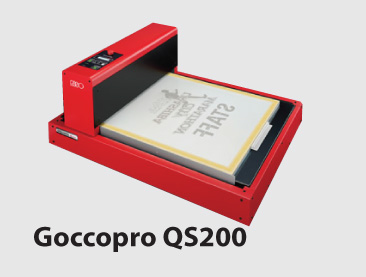 Application images: