Heat Press & Calendering

Small Format Heat Presses
Industrial Heat Press for T Shirt Printing, Cap Press, T Shirt Press, Mug Press, Plate Heat Press, Cap Heat Press, Multi Purpose Heat Press, Combo heat press, 4 in 1 Combo Heat Press.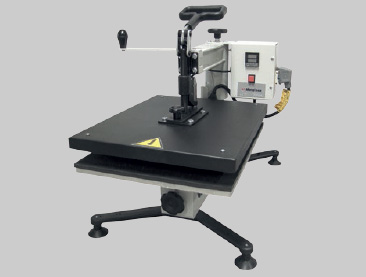 EXCELLENCE LINE ELI 600
The Metalnox ELI 600 is a heavy duty 16" x 20" swing away heat press with consistent high pressure.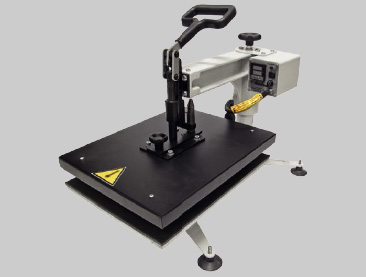 MAGIC MACHINE A3 - 4 In 1 COMBO
Versatile and multi-functional, it is capable of reaching alone maximum productivity and variety of products.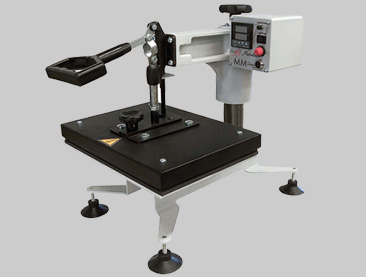 MAGIC MACHINE A4 - 4 In 1 COMBO
A versatile multi-function heat press which is able to print the greatest variety of products from one single machine.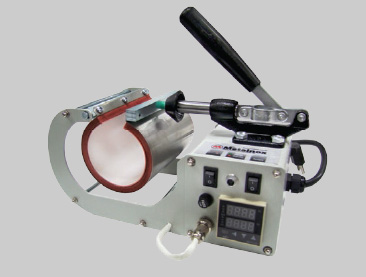 Heat Press For Cylindrical Mugs
For printing customized photo on plastic mugs, squeeze, piggy banks, tooth-brush holders, soap holders, vases, and others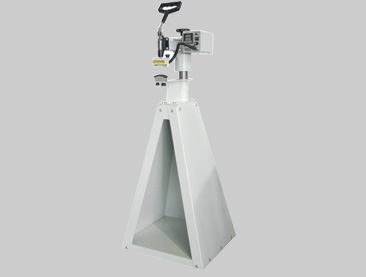 Metalnox PMT 25 Shoe Press
Developed to apply small prints to tennis shoes, regular shoes and soccer shoes, this thermal press has two (2) kind of plates.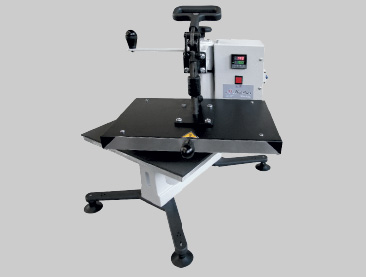 PLE-280 - Embossing Press
Used for applying embossing effects and transfers in general onto garment fabrics up to a size of 280x380mm.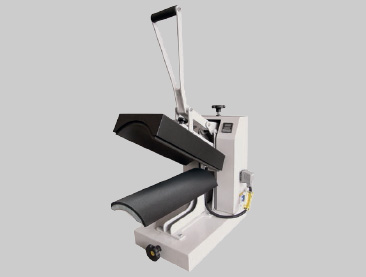 Heat Press For Jeanswear - PTI 550
PTI 550- Manual Jeans Press, developed for applying prints and effects onto Jeanswear.
Download Metalnox Textiles Machines PDF file


Large Format Heat Presses
Industrial Heat Press Machines for large and medium format heat transfer applications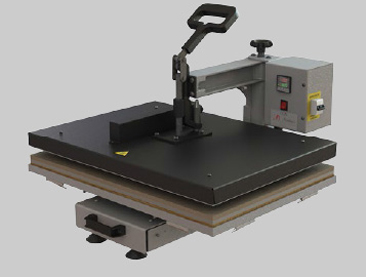 Excellence Line EL 800
The EL 800 is a versatile manually actuated model for sublimation of shorts, fitness wear, flags, uniforms, T-shirts and others.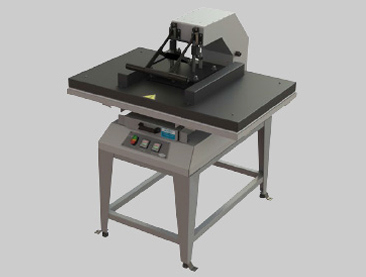 Excellence Line EL 900
EL 900 is an industrial model developed to obtain a higher productivity in sublimation transfer application.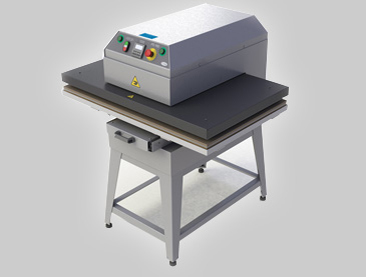 PTS 900 Semi Automatic Heat Press
Metalnox PTS 900 is a semi automatic pull-out drawer type Heat press machine allows prints up to 650 x 1020 mm.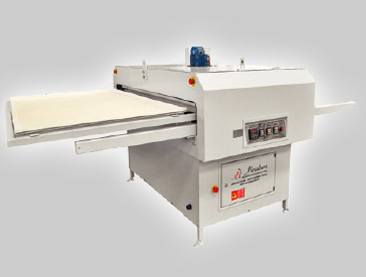 Metalnox Industrial Large Format Pneumatic Heatpress, Double Plate up to 1.47m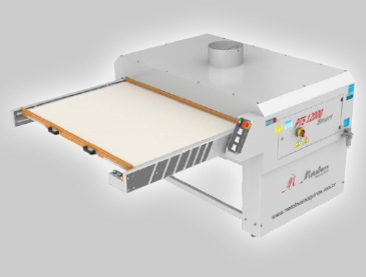 PTS 12000 Smart
Metalnox Industrial Large Format Pneumatic Heatpress, Double Plate up to 1.47m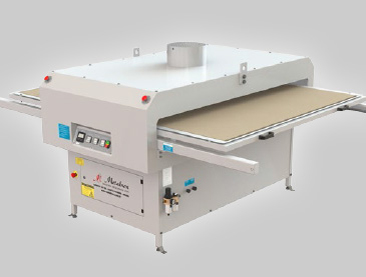 PTS 17000
The PTS 17000 is ideal for large format sublimation available in automatic and semi-automatic versions.
Download Metalnox Textiles Machines PDF file



ThermTx® Calenders / Rotary Heat Press are an inexpensive, easy to manage solution for all your dye sublimation paper transfer applications. ThermTx® Calenders deliver precision temperature fixation to a broad variety of Textile applications and accordingly saving time on production. An all metal solid construction ensures efficient performance for year on year production. ThermTX 44 Calender Ideal for transferring high quality images onto polyester fabrics, image roll-to-roll and cut sheet applications such as dye sub banners, soft signages, displays, cut and sew dye sub, sportswear, fitness garments and more.
Calendering Machine ( Roll-Roll / Sheet )
The CMD 1800- MULTI-FUNCTION DUAL CALENDER machine for textiles is designed to perplaten thermal sublimation print transfers on cutout/located pieces for continuous basis. Its pioneer dual felt protection system allows for eliminating the use of Kraft paper because in this case coils of re-used transfer paper can be used for to do the same job.
Download Metalnox Textiles Machines PDF file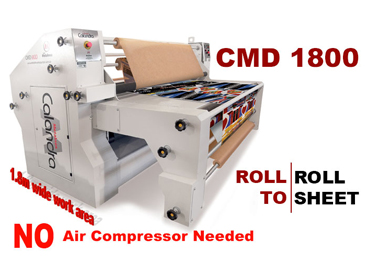 The CMD 1800 has a digital speed dial that allows you to better control your production. This machine allows for continuous printing, i.e., there is no need for manual fee ding in of workpieces and paper during operation. As a safety device for the machine and the production being made on it, the CMD 1800- is fitted with a no-break system, which, in case of any power failure, prevents the equipment and the work materials from becoming burned. In addition, the CMD-1800- is fitted with a safety sensor capable of preventing the access to the rolls while the machine is running, and a meterage counter for production control.