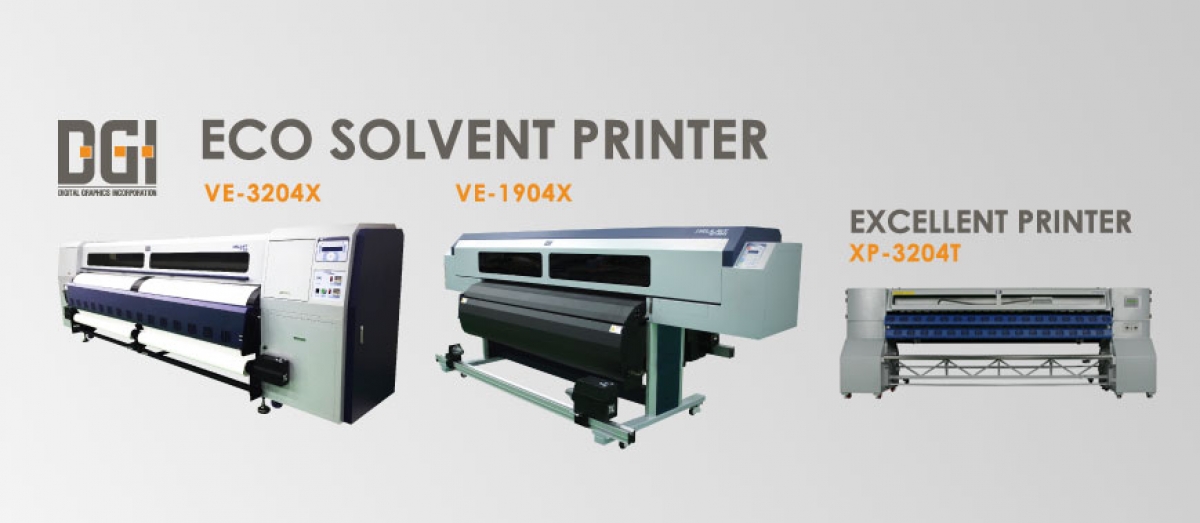 DGI Printers
VE-3204X
3.2m Wide format Eco-Solvent printer

VE-3204X Printer Brochure


Feature :
World First Pansonic Printhead Adopted.
8 Printhead Stagger arrangment.
Max Speed 250m²/h (360dpi x 360dpi : 1 pass / Normal).
Normal production mode 70m²/h ( 720dpi x 720dpi : 4 Pass Interleave / DBF|mode ).
Vinyl, Flex, Banner, and various media is applicable.
Enhanced with Dual roll system, capable to print two rolls of 1.6m at same time.
Print gap is adjustable according to media. ( 1.4mm, 2.0mm, 2.6mm ).
VE-1904X
1.9m Eco-Solvent printer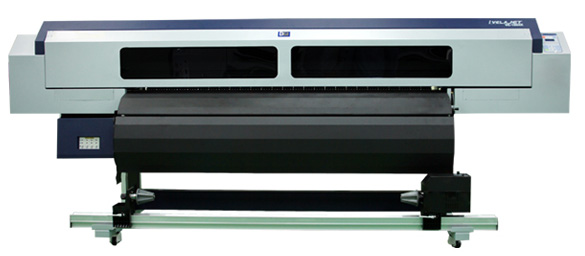 VE-1904X Printer Brochure


XP-3204T
Excellent printer XP-3204T

XP-3204T Printer Brochure